Making plans to build a home is one thing, but implementing that particular plan needs extensive commitment and financial resources. It implies to everyone who has family and looking for a perfect place to spend rest of the life luxuriously.
Apart from that, same goes for industrial and commercial building owners as well. In fact, the latter requires huge financial reserves to ensure success.
However, New Horizon is a building and contracting company that has revolutionized the construction era by giving new hope with unparalleled quality and assurance.
And, working with such a company as their branding consultant is a real big honor for us.
So, below mentioned are the details of our working methodology and the steps we have taken to establish a brand.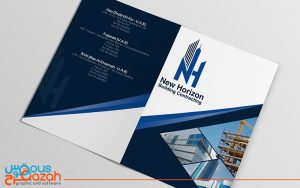 Without logo, branding is like a person without his face. Therefore, we truly believe that logo should always be given the topmost level of importance when you are working on any branding campaign, and this is exactly what we have done for New Horizon too.
Since the primary goal of company is construction and development, so by keeping in view all the technical aspects we crafted a logo to connect New Horizon with its target audience.
Web Design and Development stage
Web designing and development is the stage which requires you to be extremely accurate and calculative. Believe it or not, but a website is more like a virtual person that speaks about his attributes, qualities and distinguishes himself from others standing in the crowd.
We take it this way and so should you.
Stationery and Brochure Designing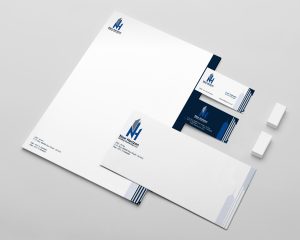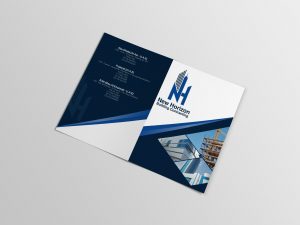 After getting done with the web development phase, we moved on to the most crucial part of our branding campaign, stationery and brochure designing.
From business cards and letterheads to cases, writing equipment and brochures, we made sure to visualize the company's professionalism with clarity.