Organizing an event and making it successful is not at all an easy job.
We all use to attend so many private and corporate events, but just a few of them captivate our attention with exceptionally enthralling arrangements and blissful atmosphere. And, this is where a trusted event planning company comes to play its role.
Save The Date is one of those event management companies that hold ample of experience for managing a vast variety of events such as B2B meetings, product launching, and exhibitions all across the Dubai.
However, the originality and creativity to enhance the beauty of an event distinguishes Save The Date from competitors. And, we are so proud to be their branding consultant for the entire journey. Therefore, we have decided to highlight some significant steps that we have implemented to lay a strong branding foundation of Save The Date.

Step 1: Logo Designing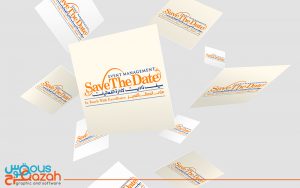 A branding journey starts by designing a definitive logo, which can attract the right audience and convey the right message at a glance.
So, it's just because of the reason we make sure to design a logo that can completely resonate with the core values quite convincingly, and same is the approach adopted for Save The Date's logo as well.
Step 2: Web Designing and Development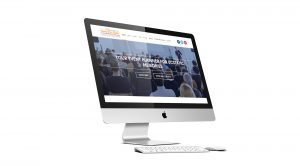 Since the company targets multiple types of audiences, therefore we have designed a simplistically appealing and proficient layout for the website. And then, it's been polished by our highly skilled developers to make it live on the internet.
Step 3: Stationery and Brochure Designing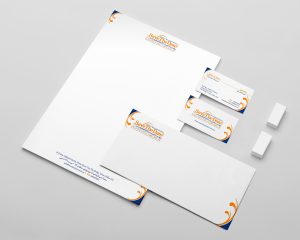 Remember, if you're expecting your company to establish a powerful brand, give every little aspect its equal proportion. As this way, you won't miss out on any opportunity of getting closer to your intended people.
Because of this, we gave identical importance to stationery and brochure designing and made sure that it signifies a professionally trustable identity of the company.