Calligraphy is an ancient art that reflects elegance, patience as well as sophistication. It has been around for thousands of years in that not only the Chinese have been practicing this art for ages, the Arab community has also been dedicatedly involved in it for years. It is an art not easily be learned through talent alone, but requires years of commitment and practice.
The complexity involved in it is of extremely high level. The attention to details and the curves require the artist to give his all while scribbling the coiled and sometimes interwoven letters either on a tangible canvas or a digital. All in all, calligraphy exudes distinction and a sense of nobility, and this is what makes it perfect for both home and office décor.
When it comes to home decoration, calligraphic artworks display the owner's love for creativity as well as religious and cultural values. By adorning the walls of your living room, dining room or lounge with a calligraphic insignia you give your surroundings a stylish look and feel. They say calligraphy mirrors back the personality of the artist. Well, same can be said about an admirer as well.
For offices, calligraphic designs reflect the proficiency of a business. It also shows that they give due attention to everything they undertake, and not to mention, it also gives a sense of a human touch or bonding to their mission or project, which is exactly what consumers/clients admire…believe me!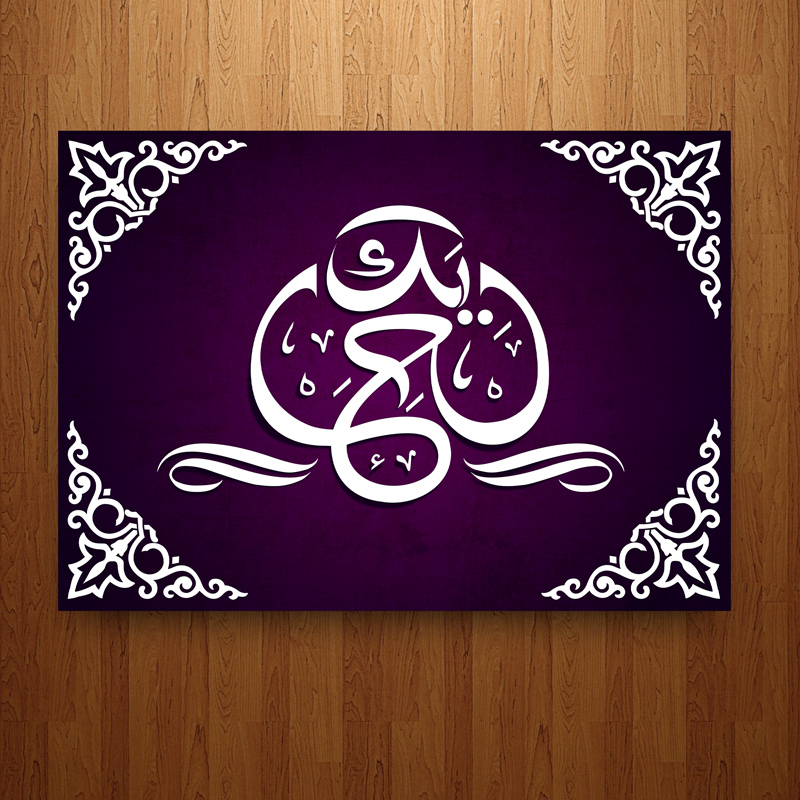 Want to give your home a culture touch or titivate your office with artistic texts or writings? At QousQazah, we can make it all happen with the excellence and style you seek.
We've an extensive panel of innovative designers raring to take on challenging, high-profile projects such as calligraphy designs. If you love religious or culture art, especially in calligraphic form, just knock at our virtual doors and let your dream projects come to life with all their appeal and glory.
Be it an Arabic calligraphy your brand or business's name or your own name like that on a name plate, we can create you an aesthetically-classic and head-turning calligraphic artwork in no time.