Do you admire Quranic calligraphy? Does it give you a sense of patience or tranquility through its sophisticated form? Regardless of the reason behind your undying fondness towards this art, you can now bring calligraphic artwork in your life, your home or your office with Quos Qazah.
We understand that calligraphy can be uplifting, especially for those who admire the beautiful Quranic verses. If that's you, it can be quite dismal for you to not find a calligraphy design that may inspire your soul or satisfy your eyes.
At, Qous Qazah, we can fend off that dismal feeling and give you a sense of contentment by creating you an elegant, Quranic calligraphy and canvas art.
We have been dedicatedly designing awe-inspiring artwork for more than a decade. We work with some exceptional talents who live off creativity and unbound imagination to produce soul-inspiring designs or canvas art.
Each design we create is tailored as per your instructions. If you need the Quranic calligraphy designed in a shape like a crescent moon or vase, we can certainly do it with ease.
Qous Qazah Calligraphy Design Process
We follow a simple but meticulous design process that allows us to ensure attention to details, clients' instruction and design ethics. We start with a handmade sketch that our designers create to give shape to their ideas. Once you choose a concept that complements your liking, we proceed to the transition phase where our illustrators give a final, digitalized form to the calligraphy design.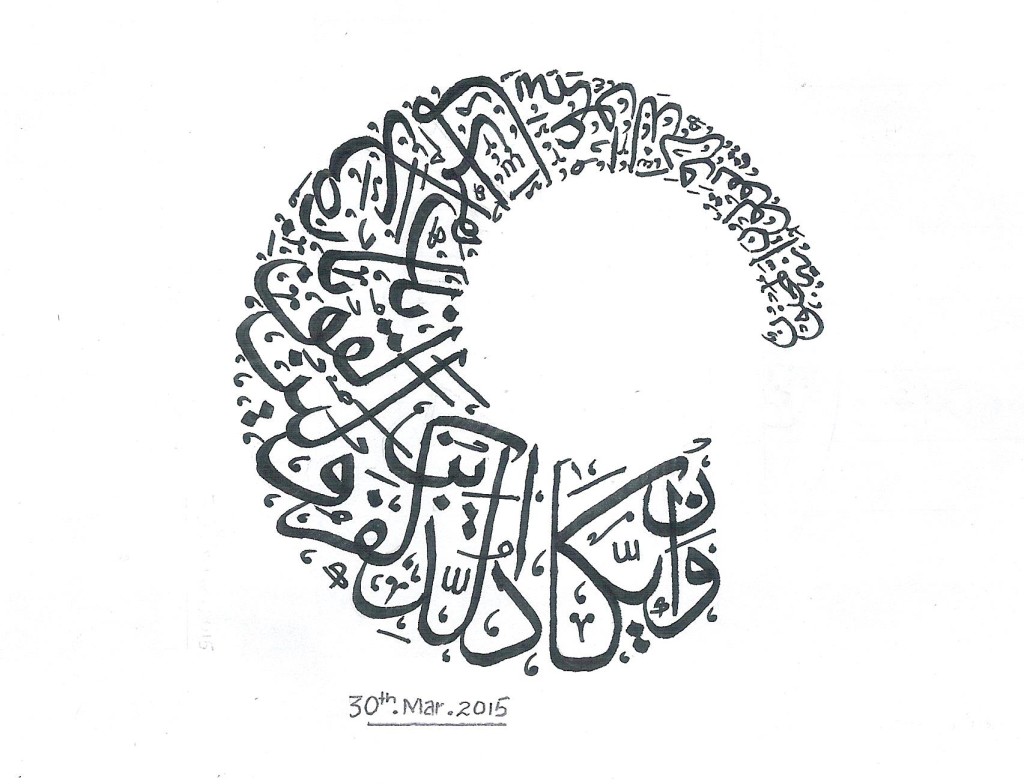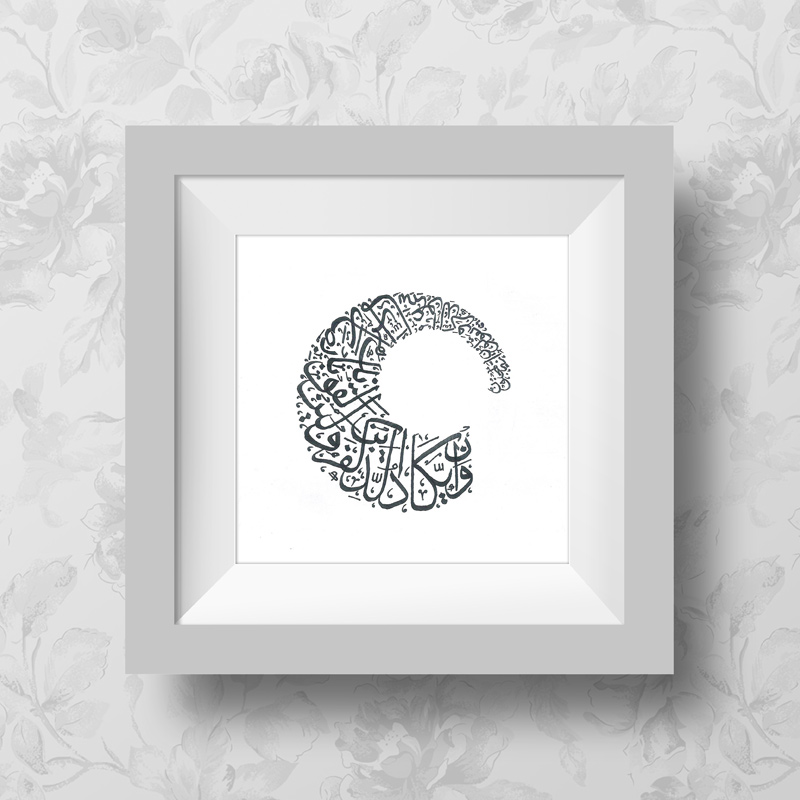 Moreover, we use vector tools, such as Adobe Illustrator, to design the final concept as it allows scalability and pixel-perfect result.
You only need to tell us which Quranic verse you need to be designed in a calligraphic form and we will do it for you the way you desire.