Logo designing is a true art that lets your brand speak volumes. In the world where hundreds of startups get introduced and vanished in no time, only the company with a forceful identity leads the race. Here, a logo plays an integral part. This particular element not only distinguishes your brand but also makes sure that your audience has plentiful reasons to trust you.
This year has been so much interesting in terms of logo design trends. A lot of trends have come and gone but what the coming year holds for you matters now. Therefore, instead of waiting for your competitor to outpace you, you should take the initiative and keep an eye on the trends to revamp the existing logo accordingly.
You know what… this blog has been published to make things a lot easier for you. Because it comprises of logo design trends that are certainly going to grab attention in 2018. So, check them out and adopt the one that suits your business theme.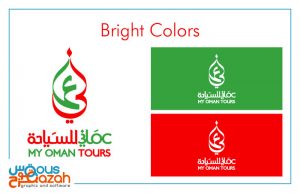 Of course, this trend is definitely going to stay for a pretty obvious reason.
As the customers are already provided with so much graphics and advertisement, brands are looking for ways to stand out. For this, they have become more inclined towards bright colors and giving them ample of space in their logo designs. So yes, bright colors are going to be a big trend in 2018.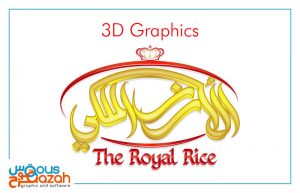 2D logo design concepts are losing their importance drastically. Bands that have impeccable logos have already diverted their focuses on 3D concepts. Thus, this trend has all the right reasons to make its presence felt in the future as well.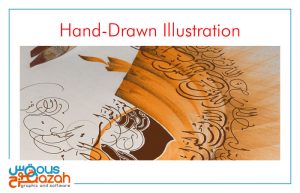 Designers with the specialty in designing hand-drawn illustrations will be in demand, as the trend is evergreen and doesn't lose its charm and effectiveness anyhow. Hence, brands that believe in reflecting sophistication with a fine touch of elegance should opt for this logo design trend.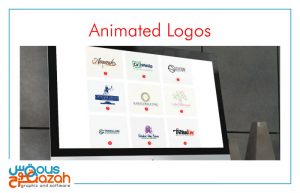 Animation has conquered the world of web design and it has marked its presence in the logo design spectrum as well. If you want your brand's logo to signify a sleek yet contemporary feel, go with this trend. And trust me, animated logos are going to be a win-win for 2018.
Logo Design With Characters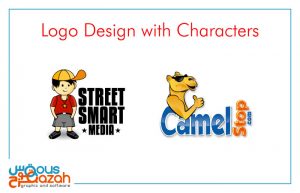 Not only the personal brands, commercial brands have also started implying characters into their logos. Because who doesn't want to steal the show by rendering uniqueness. This logo design with character approach has the potential to spread the magic, just the way you want.
Wrapping It Up:
So, what have you decided? It is my personal advice for you to implement the trend that is long-lasting and assure commitment. In case you feel lost and don't find a suitable way to visualize a much stronger and credible identity of your brand, feel free to get in touch with me.