Starting a food business sounds easy, but the reality is absolutely different. From taste to quality, everything should be given equal importance for living up to the expectations of customers. MAB Food Trucks has a solid understanding of this concept, which is why it makes sure that the right tools are provided to the customers so they can start their street food business anywhere in the UAE.
However, MAB Food Trucks didn't want to stop there. In fact, the company wanted to give a professional touch to its corporate identity that could also unlock a plethora of opportunities to expand the business across all the online platforms.
QousQazah made sure that this happens in just the way MAB Food Trucks expects.
Keep on reading to find out how…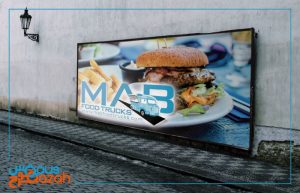 Instead of exemplifying an obnoxious feel through the logo design, the creative team of logo designers has followed a simple strategy to represent an easy-picking yet memorable identity, which can also be used to meet all the branding needs creatively.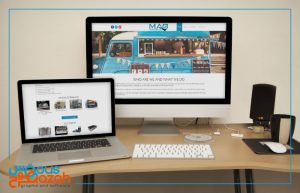 In order to strengthen the progress of the company on the internet world, a user-friendly website has been designed. It not only defines the vision, goals, and customer-centricity but also assures error-free navigational process so that the visitors are able to find everything they look for.
Want Your Brand to Make a Difference?
If you want to see your brand making difference through its emotionally captivating and customer-focused approach, then feel free to connect with us.